Sep
27
2021 - Sep
30
2021
---
Exhibitor Packages
| | | |
| --- | --- | --- |
| B2B over Video Conference | Yes | Yes |
| Exhibitor List | Yes | Yes |
| Product Display | Yes | Yes |
| Booth Design Choice | No | Yes |
| Choice Of Booth Colour Scheme | Yes | Yes |
| Total Banner Space (Banner + Standee) | 4 | 6 |
| Corporate Video display in the booth | No | Yes |
| Product Video Upload | No | Yes |
| Chat Box | Yes | Yes |
| Product Brochure / Catalogue Upload | 1 | Up to 3 |
| Website Link | Yes | Yes |
| Social Media Pages of the Exhibitors can be reached | Yes | Yes |
Speakers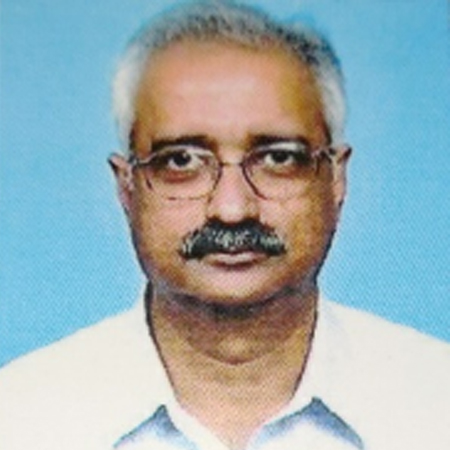 Mr. B Anantha Sarma
Executive Director (Contract Services & Material Management)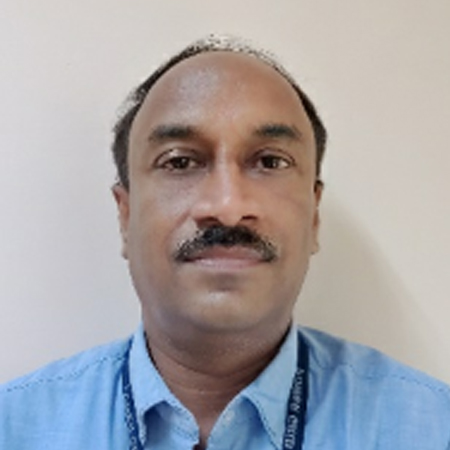 Mr. Kailash Kumar Gupta
Chief General Manager (Contract Services)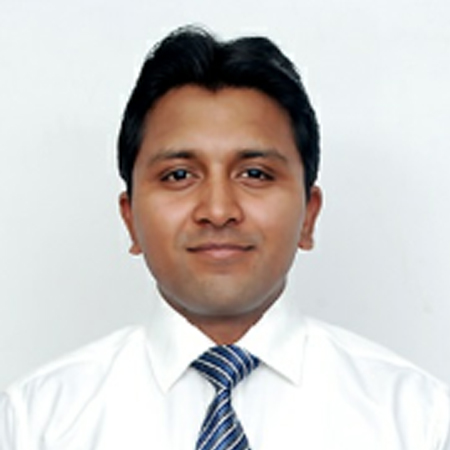 Mr. Parvinder Malik
Manager (Contract Services)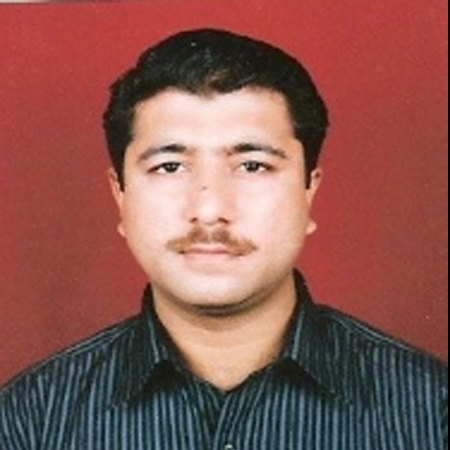 Mr. Anurag Arora
Dy. General Manager (QA&I)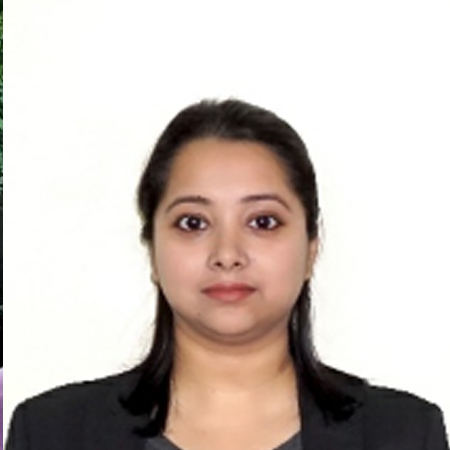 Mrs. Aurosmita Kabiraj
Scientist-C, Central Marks Department-III
Mr. Rajesh Maheshwari
Chief Executive Officer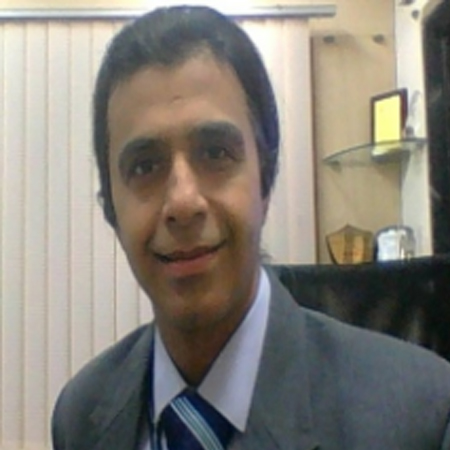 Dr. Satish H Chetwani
Asst. Director & Head (R & D)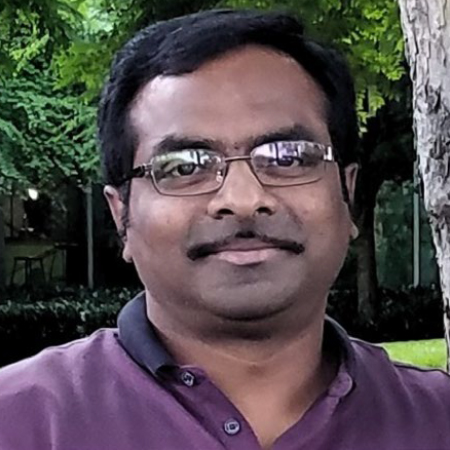 Dr. Gurunath Gurrala, PhD
Assistant Professor
Date
Time
Session Title
27-Sep-2021
11 : 00 - 11 : 30
Inauguration of "India Electricity Expo"

Inauguration of "India Electricity Expo"

11 : 00 - 11 : 30

---

Confirmed Speakers

Inauguration of "India Electricity Expo"
Welcome Remarks by Mr. Mahesh Desai, Chairman, EEPC India
Address by Mr. Som Parkash, Hon'ble Minister of State for Commerce & Industry, Government of India
Address by Mr. Rakesh Shah, Chairman, PED, EEPC India
Vote of thanks by Mr. Arun Garodia, Vice Chairman, EEPC India

---

Close

View Details
28-Sep-2021
Session I
15 : 00 - 16 : 30
Vendor Development Meet with Indian Power PSUs

Vendor Development Meet with Indian Power PSUs

15 : 00 - 16 : 30

---

Top Officials from India's Maharatna PSUs in the Power sector will address the Vendor Development Meet

Coverage of the webinar

Procurement by PSUs from MSME units
Vendor registration Process
Vendor approval process
List of major items procured from MSME units
New initiatives for procurement from MSMEs
Online vendor registration Process

Confirmed Speakers

Presentation by Powergrid Corporation of India

Mr. B. Anantha Sharma, Executive Director (Contract Services & Material Management)
Mr. Kailash Kumar Gupta, Chief General Manager (Contract Services)
Mr. Parvinder Malik, Manager (Contract Services)
Mr. Anurag Arora, Dy. General Manager (QA&I)

Presentation by National Thermal Power Corporation (NTPC)

Mr. Mahesh Prasad, Additional General Manager (Corporate Contract & Materials)

Presentation by National Hydroelectric Power Corporation (NHPC)

Mr. B Anantha Sarma

Executive Director (Contract Services & Material Management)

Mr. Kailash Kumar Gupta

Chief General Manager (Contract Services)

Mr. Parvinder Malik

Manager (Contract Services)

Mr. Anurag Arora

Dy. General Manager (QA&I)

---

Close

View Details
29-Sep-2021
Session II
15 : 00 - 16 : 35
Webinar on Standards and Certifications for the Indian Power Sector

Webinar on Standards and Certifications for the Indian Power Sector

15 : 00 - 16 : 35

---

Senior officials from Bureau of Indian Standards (BIS) and The National Accreditation Board for Certification Bodies (NABCB) will address the session

Coverage of the webinar

Standards in the Indian Electricals Segment
Certification and other related aspects
Global market access for Indian Electricals Industry
Developing a strategy for product recognition, compliance and documentation
Key aspects while choosing correct certification
Importance of accreditation
Conformity assessment in International market
Overview of certification bodies


Confirmed Speakers

Address by Electrotechnical Department, Bureau of Indian Standards (BIS)
Address by Mrs. Aurosmita Kabiraj, Scientist-C, Central Marks Department, Bureau of Indian Standards (BIS)
Address by Mr. Rajesh Maheshwari, CEO, The National Accreditation Board for Certification Bodies (NABCB)

Mrs. Aurosmita Kabiraj

Scientist-C, Central Marks Department-III

Mr. Rajesh Maheshwari

Chief Executive Officer

---

Close

View Details
30-Sep-2021
Session III
15 : 00 - 16 : 35
Webinar on Transforming India's Electricity Landscape through Technology Transfer

Webinar on Transforming India's Electricity Landscape through Technology Transfer

15 : 00 - 16 : 35

---

Senior scientists from the premier Technical institutes and labs from India will address the session

Coverage of the webinar

Technological advancements in the Indian electricals segment
Latest technologies on offer to the industry
Technological interventions to boost manufacturing competitiveness
How technological advancements can help to capture the export market

Confirmed Speakers

Address by CPRI (Central Power Research Institute)
Address by Dr. Sachin Devassey, Senior Scientist, CSIR CEERI (Central Electronics Engineering Research Institute)
Address by Dr. Satish H. Chetwani, Asst. Director & Head (R & D), ERDA (Electrical Research & Development Association)
Address by Dr. Gurunath Gurrala, Power System Expert, IISc (Indian Institute of Science, Bangalore)

Dr. Satish H Chetwani

Asst. Director & Head (R & D)

Dr. Gurunath Gurrala, PhD

Assistant Professor

---

Close

View Details
Engineering Sectors

EEPC India is the premier trade and investment promotion organisation in India.

It is sponsored by the Ministry of Commerce & Industry, Government of India, and caters to the Indian engineering sector.

Set up in 1955, EEPC India now has a membership base of over 13,000 out of whom 60% are SMEs.

To ensure competitiveness of the Indian engineering sector particularly the MSMEs, EEPC India carries out various activities like technology promotion, branding, design intervention, quality and accreditation, skill development, IPR to name a few.

EEPC India has also been actively engaged in helping Indian MSMEs to build its vendor development base by organising vendor development meets with Railway PSUs, Defense PSUs, Power PSUs etc.

The objective of such programs is to integrate the MSME sector in the manufacturing value chain and widen the scope of MSMEs in nation building and manufacturing.
FAQ
No, you can work with the latest updated browser.
Yes, you can join instantly provided the person in the other end is online and available.
No, this is not permissible.
If you have already registered as an exhibitor or visitor, you do not need to register separately for webinars.
Yes, system has a provision for rescheduling a meeting.
The duration for each meeting is 30 minutes maximum.
If you are an exhibitor or a visitor, you can share the meeting link with the interpreter. In case you face any difficulty, please let us know.
No. Joining meeting or webinar without the webcam is not recommended.
For better experience, you should use a laptop or a desktop with webcam and microphone.
Any Other Query